I have always loved working with my hands and woodworking has provided me with an artistic outlet.
It is something I really enjoy doing and thought I would share my handcrafted products with you.
I choose richly grained poplar, and oak wood for my projects.
Each box is hand cut with a mitered edge, sanded, stained, varnished and branded with my seal.
This is more than a box it is a conversation piece.
Every product I make is unique - just like each recipient.
Benjamin Reynolds, 15 years old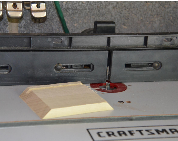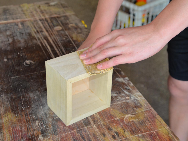 HOW MY PROJECTS ARE CREATED
FOR THE BOTTOM
OF THE BOX
STAINED, VARNISHED & BRANDED
HAND CUT W
ITH MITERED EDG

E